Get the Best Features of Email Hosting from Zoho Mail!
If you think eCommerce businesses will no longer require email solutions, you've clearly been mistaken. Let's get to the stats! Email marketing statistics from active studies show that best features of Zoho Mail has an average ROI of $38 for each $1 spent. So, it's clear – Emails are never going to go out of eCommerce trends anytime soon! Zoho Mail will solve all your worries and especially with Zoho Implementation partners like Linz Technologies, it's going to get only better and brighter.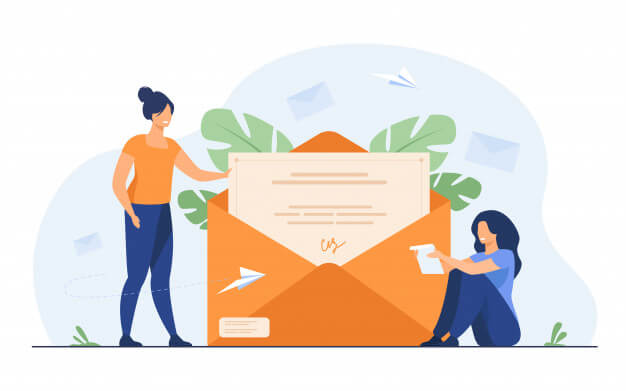 What makes Zoho Mail stand out from the rest!
Get your custom domain-based email addresses
With Zoho Mail, it's easy to get custom domain-based email addresses for all your employees. Not just that, you can set up email groups for different departments just in a few steps. Zoho Mail encompasses interesting features such as email and domain aliases. This will help you manage your custom domains like a pro.
Zoho Mail's respects your private servers and ensures your data is secure and accessible at any point in time. They fully encrypt your data and never sell it to advertisers. To make sure this is followed, Zoho Mail adds GDPR compliance and enhanced security measures, like 2FA, EAR, S/MIME, and TLS to your data.
Uninterrupted 24×7 support to help you.
You don't have to panic if something goes wrong or there's no need to wait in a long ticketing system as well. Their technical support experts are always available to help you out both over email or the phone.
Hassle-free migration with convenience.
Migrating emails from your previous email service is a cakewalk now with Zoho Mail's Migration tool. There are plenty of options to migrate via IMAP/POP or Outlook Exchange servers that help you smoothly transition to Zoho Mail.
An exciting suite of apps for all your needs.
Zoho Mail provides an exciting suite of apps including an integrated calendar, contacts, tasks, notes, and bookmarks right within your inbox. Now, you can be more productive, with everything you need in one window.
Better collaboration with your team.
Now, hang out with your team and collaborate in a better way. With Zoho Mail, you can easily make announcements, create events, share notes with your teammates, and increase engagement.
Share drafts for better reach.
Share drafts and get your emails reviewed before you send it to avoid errors. Share your emails and forgo confusing forwards and replies. Also, share your entire folders or easily delegate many emails at once.
Organize your emails automatically by setting up your own filters or easy and be relieved that all your incoming emails will be right where you want them to be.
Offers advanced search with results.
Struggling to find what you're looking for in the mailbox? Just recall the tiniest detail you may remember about them and find it easily now with Zoho Mail's new Advanced Search.
Add your email signatures to increase engagement.
Make your emails look more professional by adding an email signature with your company's logo and links to your website. Create a lasting impression with every email you send.
User management gets easier.
Your super admins and admins can add, remove, or view the access level of every user. Not just that, you can also easily set up email aliases and reset passwords for email accounts.
More protection with two-factor authentication.
Your company's data will be protected with two-factor authentication. They also ensure your users have more secure access to their accounts.
Still not sure? Talk to Zoho Implementation Partners Today!
You can enjoy all these features of Zoho Mail provided your implementation process is smooth and seamless. Zoho Implementation is the process of mapping your business process to the Zoho suite of applications. This is where Zoho Implementation partners such as Linz Technologies will come in handy. As a Zoho Implementation partner, we identify key business gaps and fix the issues with Zoho's Solution.
Are you looking for Zoho partners in Dubai? You have come to the right place. Check out Linz Technologies – the perfect Zoho Implementation Partner for you!