Unlock Business Brilliance with Zoho CRM Implementation
Zoho CRM system empowers businesses with a comprehensive suite of tools designed to nurture customer relationships and enhance sales efficiency. From lead management and analytics to automation and integrations, it offers solutions tailored to modern business needs. Drive growth, foster lasting connections, and streamline operations with Zoho CRM platform.
Lead Nurturing
Seamless Integrations
Task Automation
Multi-channel Support
Mobile Functionality & more
Zoho CRM stands out for its user-friendly interface, customized to simplify complex business processes. Designed for scalability, it evolves with growing business demands, ensuring lasting relevance. Prioritizing data security, it offers robust encryption and adheres to international compliance standards. Seamless integration capabilities with both Zoho Suite and other external platforms make it a versatile tool. Moreover, its transparent, value-driven pricing guarantees a high return on investment for businesses of all sizes.
User-Friendly Interface
The power of a CRM lies not just in its features but also in its usability. Zoho CRM system design principle is simple. Its interface is crafted to reduce the learning curve and increase adoption rates across teams.
Scalability for Growing Businesses
As businesses evolve, their tools should too. Zoho CRM flexible architecture ensures that it grows with your business, catering to new needs as they arise.
Data Security and Compliance
In an era where data breaches make headlines, the security of client data is paramount. Zoho CRM software prioritizes this through rigorous security measures.
Integration with Zoho Suite & Other Platforms
In the interconnected digital ecosystem, a CRM should not stand alone. Zoho CRM strength lies in its ability to seamlessly integrate with other tools.
Affordable Pricing with a Robust Feature Set
Value for money is at the core of Zoho CRM offering. It provides a rich set of features at a competitive price point, ensuring businesses of all sizes get a high ROI. Pricing of zoho crm is very affordable
Zoho CRM is not just another customer relationship management tool; it is an intricate framework designed to help businesses understand, interact with, and serve their customers better. Infused with powerful, modern-day technological advancements, it bridges the gap between businesses and their customers, ensuring smooth and effective communication. By offering features that stretch across various realms of business—from sales to customer support, marketing automation & from analytics to integrations—it is packed with features designed to streamline, enhance, and make business processes more efficient. Below are some of its standout features:
Sales Automation
Zoho CRM automates routine sales processes, ensuring that your team spends less time on data entry and more on selling. From capturing leads to converting them, every step can be automated for maximum efficiency.
Multi-Channel Communication
Interact with your customers through various channels, be it email, live chat, phone, or social media. This feature centralizes all communications, ensuring no customer interaction is missed.
AI-Powered Assistance - Zia
Zia, Zoho's AI assistant, offers predictive sales analytics, lead scoring, and even sentiment analysis, giving businesses an edge in understanding their customers better.
Advanced Analytics
Make data-driven decisions with in-depth insights, visual dashboards, and customizable reports. Gauge your team's performance and identify areas of improvement easily.
Customization & Integration
Customize Zoho CRM system to fit your business processes and integrate with other platforms or tools you use. The adaptability ensures it fits seamlessly into any business environment.
Territory Management
Strategically segment and align your sales team with geographical areas, ensuring that the right team handles the right region, optimizing customer interactions.
Security and Compliance
With top-notch security measures, Zoho CRM ensures that your data remains protected. Regular audits, GDPR compliance, and role-based access controls keep your information secure and in the right hands.
Mobile CRM
Stay connected on the go. The mobile CRM app ensures you have access to customer data, analytics, and more, anytime and anywhere.
Zoho CRM Customized for Every Business Type
In today's dynamic business landscape, a one-size-fits-all approach to customer relationship management rarely suffices. Recognizing diverse needs, Zoho CRM is uniquely positioned to offer solutions that resonate with businesses of all sizes and types. From budding start-ups to established corporations, from brick-and-mortar stores to e-commerce platforms, Zoho CRM implementation provides you a seamless customer relationships management. Dive in to discover how
Zoho CRM system
is reshaping the future of customer-centric strategies across industries.
Navigating the complex world of customer relationship management for small business. Zoho CRM simplifies this with intuitive features tailored for those just starting out. With its user-friendly interface and budget-friendly plans, small businesses can effectively manage client relationships, ensuring a solid foundation for growth.
As businesses grow, so do their operational complexities. Zoho CRM caters to mid-sized enterprises with tools that help in seamless scaling. Advanced analytics, automation capabilities, and integration options ensure businesses can handle increased customer interactions without compromising on efficiency or quality.
Large corporations face unique challenges in CRM due to their expansive client bases and multifaceted operational structures. Zoho CRM offers solutions designed for such intricate needs. From territory management to advanced sales analytics, Zoho CRM provides robust features that ensure large corporations can maintain personalized customer interactions at scale
The digital shopping landscape requires a unique approach to CRM. Zoho CRM brings tools specifically designed for e-commerce platforms. Seamless integration with popular e-commerce tools, real-time sales tracking, and automated customer support ensure businesses can offer memorable shopping experiences.
Why choose Linz as your Zoho CRM Partner?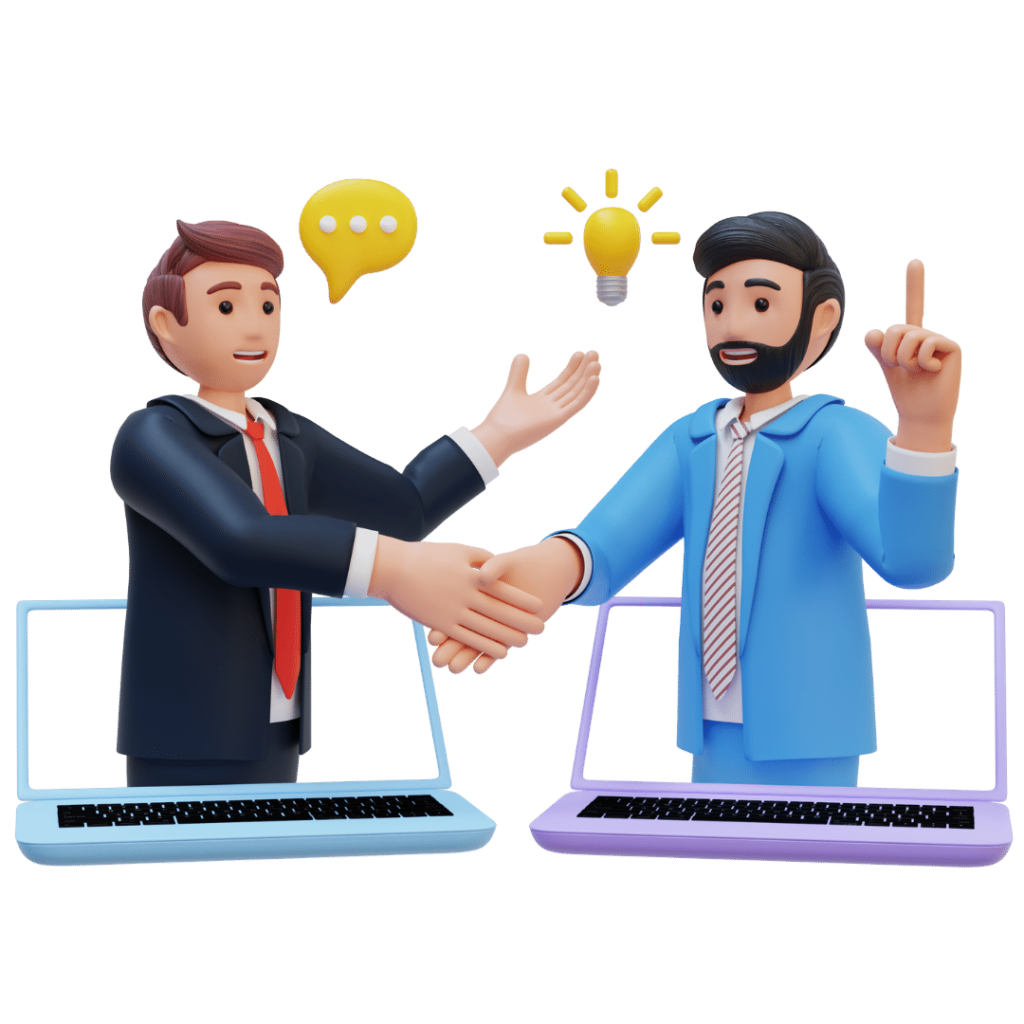 Linz, a Zoho Partner in Dubai, brings years of hands-on experience with Zoho CRM implementations across diverse industries.
A team of certified Zoho CRM consultants ensuring best practices are always followed.
We tailor Zoho CRM to fit your specific business needs and challenges.
Proficiency in integrating Zoho CRM with your existing systems and tools.
Dedicated training sessions for your team, plus continuous support post Zoho implementation.
Zoho CRM pricing offers a flexible range of plans that fit our budget and business needs perfectly.
A long list of satisfied clients who have transformed their CRM processes with our guidance.
Ensuring your data remains secure and adheres to all compliance standards.
Beyond technical implementation, we offer strategic insights to optimize your CRM usage.
Regular check-ins and feedback sessions to ensure the CRM evolves with your business needs.
Ready to Empower your Business with Zoho CRM!