Have you had the chance to check out the latest features in Zoho CRM?
In 2020 has been a rollercoaster, and so many businesses have suffered the loss. One might give a lot of reasons for this unfortunate circumstance- it could be the virus that took over, fall of market demands, and so on. So how can a business survive during tough times like these by building everlasting customer Relationships. There shouldn't be a barrier in between you and your customers. In the latest feature edition of CRM, Zoho brings to you everything you require to reduce barriers and stay connected to your customers.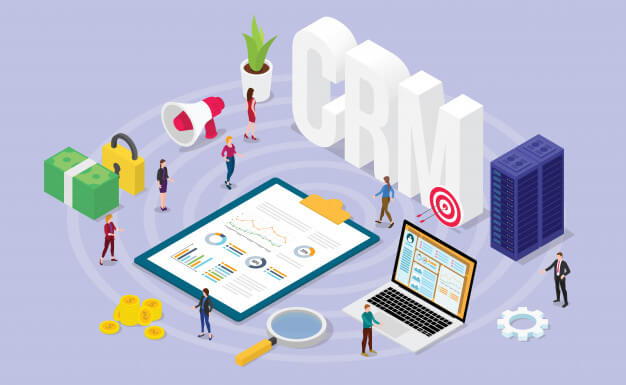 The three main backbones of the customer relationship according to Zoho are:
Insight
Knowing your customer inside out.
Experience
Customize your customer's journey every step of the way.
Intelligence
Work smatter by predicting the needs of your customer
Customers are the kings and every king deservers the best service.
In a customer relationship you need to have a good understanding to be able to respond to their requirements. You should be able to keep track of what works and what methods don't and where to focus your efforts next for better results. Here are top 10 new features add to the Zoho CRM.
The latest feature lets you review you customers under Customer Segmentation like Best Customer, Big Spender, New Customer, Loyal Customer and many more.
Analyze webforms with statistics based on total leads generated, lead source, form abandonment rates, and generating visual charts to get an overview of the performance of your webforms.
Strategically improve sale and marketing data by linking to find the high ROI campaigns and see which campaigns works best at each stage of your pipeline.
Analytics app lets you access all your CRM dashboards and analyze them to find the data you require.
Customizing your marking to your customer's behavior by going through all the stages with your customer.
The all new Zoho Command Center lets you build customized journeys. You can coordinate with all the sectors of your company to give the best personal experience to your customer.
Improve your selling efforts and customer responses by knowing what works for them. With the new features like prediction developer, email analysis, finding the best of your team to handle the projects, ECT.
Customizing all incoming and outgoing calls like gathering information and task completion.
Managing multiple sales processes pipelines.
Replacement of automated workflow and tracking performances with a descriptive report instead of a manual efforts put in is an additional feature.
Watch your business come take its form in the market again with the best Customer Relationship Management. Collect and organize your data better use it to have a better understanding of your customers and predict their needs. Provide your Kings the best service.