Master Your Finances with Zoho Accounting Software
Zoho Books is a leading cloud-based accounting software tailored for businesses of all sizes. Designed with simplicity and efficiency in mind, it offers a comprehensive suite of features that enable businesses to manage their finances, inventory, and transactions with ease.Whether you're a startup or an established enterprise, Zoho Books provides the flexibility, efficiency, and accuracy required to manage your finances effortlessly.
Financial Management Simplified
Real-Time Tracking & Analytics
Effortless Tax Compliance
Unified Business Solutions
Zoho Books Accounting Software
Zoho Books accounting software is designed to streamline business finances. From invoicing and expense tracking to robust reporting, it offers a comprehensive suite for efficient financial management. Tailored for businesses of all sizes, Zoho Books ensures accurate, compliant, and user-friendly accounting solutions for all type of business.
Invoicing
Create professional invoices effortlessly and ensure timely payments with customizable templates and automated reminders.
Expense Tracking
Monitor and categorize all business expenditures with ease, enabling better financial insights and budget control.
Bank Reconciliation
Integrate with your bank, fetch real-time updates, and reconcile transactions to keep your books accurate and up-to-date.
Sales Orders
Manage customer orders efficiently, ensuring a streamlined process from order receipt to invoice creation and delivery tracking.
GST/VAT Compliance
Stay compliant with regional tax regulations by automatically calculating GST/VAT on transactions and generating required reports.
Automated Workflows
Automate routine tasks and trigger actions in Zoho Books based on specific criteria, saving time and reducing errors.
Client Portal
Offer clients a dedicated space to view their transactions, make payments, and collaborate on estimates and invoices.
Reports and Analytics
Dive deep into your financial data with comprehensive reports, offering clear insights into your business's financial health.
Effortless GST and VAT Management in Zoho Books
With Zoho Books, businesses can effortlessly navigate the complexities of both GST and VAT, ensuring timely compliance and accurate financial reporting. The platform provides tools and reports specifically tailored for these tax systems, simplifying the tax calculation and submission process
Zoho Books calculates GST for transactions based on predefined rates, ensuring accurate tax application. Generate mandatory reports effortlessly for timely submissions and efficiently track and claim your input tax credits, ensuring optimal financial benefits for your business.
Simplify the creation and submission of VAT returns by automatically collating relevant transaction data. Assign appropriate VAT treatment for goods and services, ensuring accurate tax application. Maintain a clear record of all VAT-related transactions, which is essential for audits and verifications.
Zoho Books Implementation
Zoho Books implementation is a game-changer for businesses seeking streamlined accounting solutions. This cloud-based system not only simplifies financial tasks but ensures accurate and compliant record-keeping. With features like automated invoicing, real-time tracking, and integrated GST/VAT compliance, businesses can optimize their financial processes efficiently. By choosing a customized Zoho Books implementation, organizations can also benefit from customized workflows, seamless data migration, and integrations that perfectly match their operational needs. As a Certified Zoho Partner in Dubai, we provide best Zoho Books implementation services that promise.
Customized Solution
Understanding that businesses in Dubai have unique needs, we tailor Zoho Books to adhere to local business standards and regulations.
Seamless Migration
Transitioning from your existing system to Zoho Books is seamless with our expert guidance. We ensure data integrity, security, and minimal business disruption.
Training & Support
Our team offers hands-on training sessions for your staff, ensuring they are well-versed with all functionalities of Zoho Books. Plus, We offer our post-implementation support.
Custom Integrations
Every business is unique. We offer custom integrations, ensuring Zoho Books communicates efficiently with your other business tools, providing a unified solution.
Ongoing Support
As Zoho continues to innovate, we ensure your system remains up-to-date, harnessing the latest features and enhancements.
Why Choose Linz For Zoho Books Implementation?
In the realm of accounting software solutions, Zoho Books stands out as a powerhouse, but its true potential is best unlocked with the right implementation. Linz, with its years of expertise and deep understanding of both Zoho's ecosystem and diverse business environments, is your ideal Zoho Books Partner for this journey.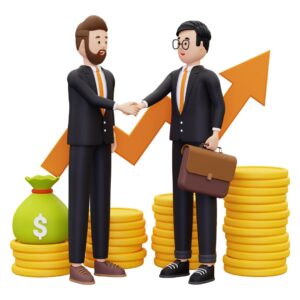 Our team doesn't just set up a software; we tailor Zoho Books to echo the unique rhythm and needs of your business.
Our Zoho Partner understand your specific financial workflow to ensuring a seamless data migration and providing hands-on training, Linz ensures a smooth transition.
We provide post-implementation support guarantees that your team feels confident and empowered, allowing your business to truly harness the transformative capabilities of Zoho Books.
Entrust Linz with your Zoho Books implementation, and experience the fusion of top-tier software with unparalleled expertise. Book free consulting session with our Zoho experts.
Get Started with Zoho Books Implementation Today!