Manage your Finances effortlessly with Zoho Implementation partners
Your business is growing tremendously and it's high time to use a smart accounting system to aid you in the process. Having such an intuitive accounting solution will save you time, prevent anomalies, and add to your bottom line. But implementing such a smart accounting platform is not easy. You have to choose the right platform for you or it will do worse than good. This is where Zoho Books transform your business. Zoho Books will solve all your worries and especially with Zoho Implementation partners like Linz Technologies, it's going to get only better and brighter.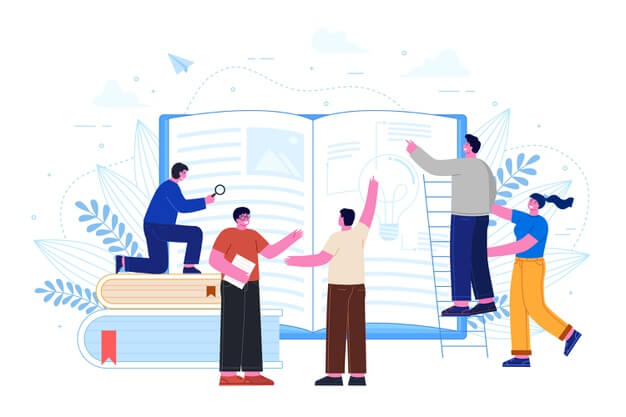 Zoho Books is an online accounting software that helps you manage your finances. It also keeps your GST compliant, automates business workflows, and also helps you work collectively across departments.
Why Zoho Books is the best pick for your business?
It belongs to the Zoho productivity suite.
Zoho has become one of the leading software providers in the current scenario. With more than 13 million users from all around the world, Zoho's products are quite famous. They have come up with several products to help users manage their business activities. To be precise 25 applications are available for you to access from the same account. To enhance the user experience, Zoho Books is tightly integrated with Zoho Apps, which means its use is not limited only to solving accounting challenges. In addition to solving accounting challenges, it will also help you to obtain a full, holistic picture of your business health which will help you to make smarter decisions in the future.
Easily automate bank feeds.
One distinctive advantage of Zoho Books to call out is it efficiently eliminates data entry by allowing users to import all bank and credit card transactions. You can also categorize all these in accordance with your bank's rules. This will not only save time, but will also make sure you're working safely, and in line with all compliance standards.
Automate payment reminders.
Zoho Books also helps you create personalized messages for customers. These messages will help users to pay on time, and also, they can schedule their frequency in a way that they believe would be suitable.
Helps to engage with customers.
Zoho Books is packed with collaboration features unlike most of the financial management systems. They make sure users feel involved in the payment process. By allowing them to access their estimates and invoices to make direct payments, Zoho Books makes customers feel more engaged. The robust online client portal is designed in a way to make users feel comfortable. An additional handy possibility for your clients is to accept/decline their estimates and to comment on them.
Sends and tracks invoices accurately.
Depending on how much time or work you've provided to your customers, Zoho Books will help with your needs to collect prepayments and retainers. Feel free to pull off invoices for each estimate. You can also record your offline payments, or find ways to associate those with selected projects and invoices. Regular payments are also possible and you will also be able to run detailed reports on all sent retainers.
It's integrated with Stripe to facilitate reconciliation.
Zoho Books' smart integration with Stripe will help you to reconcile each type of transaction. You can look at the full picture of how money is moving in and out of the clearing account, and also how much processing fees are going to apply for it.
It manages and tracks your projects.
Zoho Books allows you to log in and enter the time you spent completing it. This applies to all projects. It also records the expenses incurred for it, and will automatically invoice the clients about it. Your admin will be saved a ton of useful time, as operations are automated and assigned as they should – to employees in charge, and contractors.
It's well-integrated.
Zoho Books is designed with a robust and RESTful API that exposes it to third-party systems. So, what does this mean? With a little developers' help, it's easy to expand the functionality from your own platform. The main reason behind making these APIs as REST is to help creative owners develop and test their own applications.
Eliminates obstacles between sales and accounting departments.
You can be relieved that Zoho Books is integrated with Zoho CRM as it makes it easier for you to follow the credit statuses of your customers. You can also create new orders, access product pricing information, and much more.
Efficiently manage stocks and inventory.
Not all accounting systems come with inventory management. But it's a good feature with Zoho Books which can help you stay in control of orders and stocks in real-time. With an easy user interface, you can easily create and send purchase orders in no time. You can generate inventory reports automatically and ensure what's exactly in stock.
Automates workflows and saves time.
Settings in Zoho Books are well designed so that you can modify your workflow rules. You can automate notifications that you'd want to receive. Notifications can be triggered each time an estimate is created or a field is updated.
It is fully responsive and mobile-ready.
The best thing about Zoho Books is it's perfect for all teams and can be as diverse as they may be. You are free to use dedicated apps on your Windows, Mac, iOS, and Android devices. Now manage finances wherever you are.
Operates in multiple languages.
Zoho Books does not operate only in English. But you can also use Zoho Books now in German, Spanish, French, Italian, Dutch, Portuguese, Swedish, Chinese, Brazilian, and Japanese.
What are you waiting for? Get started with Zoho books now!
Still not sure? Talk to Zoho Implementation Partners Today!
You can enjoy all these features of Zoho Mail provided your implementation process is smooth and seamless. Zoho Implementation is the process of mapping your business process to the Zoho suite of applications. This is where Zoho Implementation partners such as Linz Technologies will come in handy. As a Zoho Implementation partner, we identify key business gaps and fix the issues with Zoho's Solution.
Are you looking for Zoho partners in Dubai? You have come to the right place. Check out Linz Technologies – the perfect Zoho Implementation Partner for you!