Zoho CRM and Everything you need to know about it!
Zoho CRM is a Cloud-based Sales Automation Software used by businesses to monitor business processes and data throughout the customer life cycle, with the objective of enhancing customer service interactions and facilitating in customer loyalty and increasing growth in revenue. It has various inbuilt key features which can be further customized to meet the organization's requirements, this ease of customization and ability to adapt the CRM according to the needs of the customer is what makes Zoho CRM truly unique.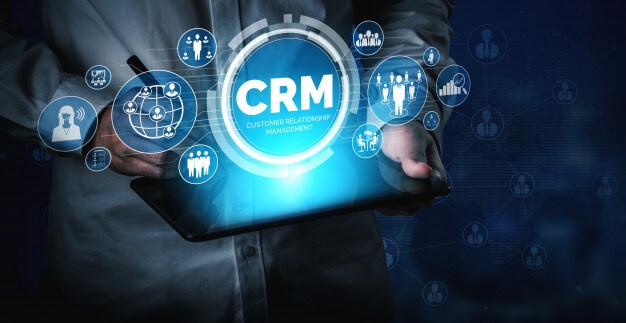 One of the main advantages of using Zoho CRM is that it can be integrated with other Zoho applications as well as Third Party applications and data flows seamlessly between them.
The key aspects of Zoho CRM include Lead Tracking and follow up, Account and Contact Information Repository, Deal Pipeline management, Finance related modules, Forecast, Inventory Management, Projects, Campaigns, Cases and Desk.
Leads: Leads module is used as an information repository of potential customers who can be contacted in the future and turned into customers at any point.
Accounts and Contacts: Accounts and Contacts modules are used as an information repository of existing Client Company and Points of Contact related to those particular companies.
Deals: Deals module is used for pipeline management of the opportunities.
Finance: The Finance modules are used for generating and storing invoices, Purchase Orders, Sales Orders and Quotes. These finance modules are highly customizable meaning each and every aspect of them right from product details to tax details can be modified according to the needs of the business.
Projects: Projects module is used to manage and foresee current project timelines and resources utilized in completing them.
Campaigns: Campaigns module is used for automating email campaigns and tracking the effectiveness of these campaigns i.e. the revenue each campaign brings into the company can be monitored for future decisions on such campaigns.
Desk: Desk is an issue management tool where tickets can be tracked and managed efficiently.
Visits: Visits is a visitor tracking tool used to track the users visiting your website and covert them to leads.
Cases: Cases is a customer feedback management tool used to manage the After-Sales-Service.
Apart from these modules there is a market place where we can find a list of extensions which can be used in accordance with the company needs.
These modules are highly customizable and automatable where a wide range of actions such as emails, notifications, assignments, calls, tasks and events can be triggered at specific points of time or data input by the users themselves. These users each be given different roles and their access to these modules and records is limited by the type of role assigned to them. For example, a CEO has access to the entire CRM database where he can modify any information and setting while a manager has access only to a specific list of modules and records which are relevant to him.
These are the various traits of Zoho CRM in Dubai and the efficiency of CRM system is only capped by how the company uses the CRM while its potential remains boundless.
We as Zoho Partners specialize in implementing Zoho CRM for your company and tailoring it according to your existing business processes.