Why Choose the Top 5 reasons to choose Zoho Recruit in Dubai:
Recruitment is a long and challenging process, and just how carefully you put in man-hours to find, recruit, and train a new employee sometimes there seems to be a small chance of making errors. This is where Zoho Recruit in dubai smart software is used to lighten the load to build a strong team.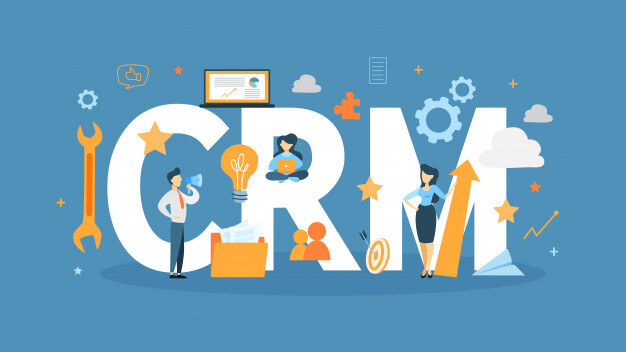 Here are the Top 5 reasons to choose Zoho Recruit:
Integration with other Zoho applications and Third-party integrations
The software allows you to seamlessly integrate with other Zoho applications that make your hiring process easy, structured, and streamlined. Zoho People and Zoho Analytics are the main integrations. One of the best reasons to choose Zoho is that you can integrate with third-party vendors like Google, Microsoft, Zapier, etc.
Going digital with your Recruitment process:
Going digital has become the new way where the recruiters have adopted various online ways to hire. Companies will need a complete set of tech tools to run remote. From setting up interviews and giving assignments to calibrate the qualified hires and automate your recruitment process. Zoho Recruit allows you to create various templates to send it to a number of candidates, and shortlist the best fit.
With e-signatures you can authorize all paperwork online. Send call letters, interview invites, non-disclosure agreements, application forms, and offer letters directly on to your candidates' email inboxes for digital signing. Video interviews have changed the hiring aspect, helping recruiters and hiring managers understand candidates better while also saving time and resources.
Going online with Zoho Recruit allows you to interact in real-life and review candidates together, add notes and comments, and evaluate based on the skills required for the job.
Getting your jobs to the top searches in Google
Zoho Recruit's integration with Google Search has now made it convenient to bring both qualified applicants and get your job postings on page one.Recruit helps gain maximum reach through Google's job search engine. Google Search allows applicants to focus on the search, allowing them to shortlist jobs by many criteria making job hunting now as simpler
Candidates application process made easier
Zoho recruits quick apply integration technologies that let candidates fill out a job request on respective job committees using their information with just a click of a button. Applicants can easily find and apply for the jobs that recruiters have published.
To make things simple for both recruiters and candidates, the autofill option "Easy Apply" is incorporated in Zoho Recruit. Applicants can autofill their job applications with the information that they already provided in the Applicant Profile. Applicants can apply with LinkedIn, Resume- Library, Indeed, and through other job portals.
With the all-new Zoho Recruit's AI application analysis tool this AI source can map and prioritize candidates accurately based on your job opening preferences. You can set it to scan for specific keywords or skill levels, and it will instantly help pick the best out of the lot. Then start with only the most fitted candidates you can work through the list.
To conclude Zoho Recruit can make the hiring process stress-free and automates the most of your recruitment workflows. Hope this article helps you to choose the best recruiting platform in the market.