Selling made simpler with Zoho CRM Support in Abu Dhabhi
We all want a successful business journey, with loyal customers and hardworking employees.
In the previous part of the features of Zoho CRM we saw SEVEN features. Let's get into the next set of features you need to know about Zoho CRM Support in Abu Dhabhi.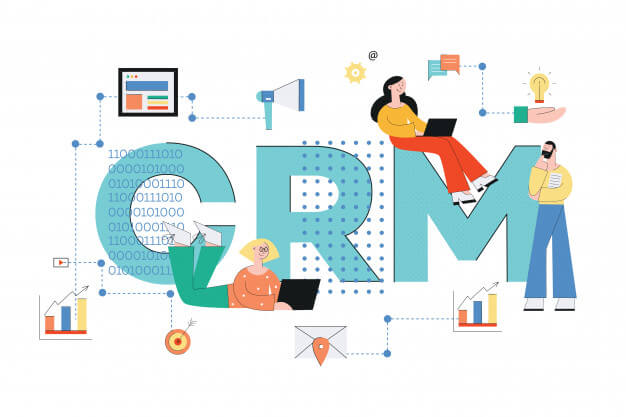 ZIA an AI sales Assistant:
Zia is a complete Artificial Intelligence sales assistance. This Chabot communicates with visitors through texts and voice. And with the built-in intelligence, it predicts leads, sales, and deals. Your CRM can now be dealt intelligently. Features like Chat, Call, get real time sales number , Zia helps in collecting and storing data, Zia can also see patterns and set up a workflow that can lead to focusing more on closing deals.
Customization:
The biggest Flex in Zoho is that it allows you to customize to suit your requirements. Every business has different requirements and each CRM should be designed to help you see a success in your business. Combine various features and customize your CRM to fit your business style. Customize from basics like layouts and views to multi-currency and translation and building advanced processes and functions that will allow you to pull information anywhere at any time.
Automate your Marketing strategies:
It is said that Sales and marketing work better when put together. Zoho CRM helps to generate new leads, execute emails to targeted campaigns, event management and so on. Integration with Google Ads can help you get keywords, more leads and lead these into becoming a Deal. Create, save and send out targeted emails to you customers. Improve your ROI through your campaigns.
Team collaborations and Integrations:
Zoho CRM works to encourage oneness and strong communications with your clients as well as your own team. Help your team remain associated with real-time records. Adding useful content and sharing on one platform can make it easier and beneficial. Features like using feeds, chat, groups and many more can be used in the Zoho CRM. As mentioned Zoho has an amazing feature of integration with third-party applications used on a day to day basis like Google Drive, DocuSign, MailChimp, LinkedIn Sales Navigator, Google Ads, and more.
Working Remote with CRM:
Working remote has been the key businesses in 2020, and what better way when said that Zoho CRM offers an easy-to-install add-on that will offer Cliq, Meeting, and ShowTime integrated in one package. This special package will let you be in touch with you sales prospects. Meetings, presentation, detailed analysis of records and collaboration with your teams are few features that enhance Zoho CRM.
Mobile Applications:
Get smatter on your Smartphone's by closing more deals on the Zoho apps on smart phones. Available on playstore and applestore these Zoho apps can come handy for all your teams. Three main apps you can use in Zoho CRM are Mobile CRM, Analytics mobile and Mobile card scanner. Convert Business cards into contacts; see a detailed analytics on your smart phone.
Security and Privacy:
This complete package also comes with strong security and respecting privacy of client's data. Zoho CRM allows setting a work flow and assigning roles or users who can control the data flow. No unauthorized user can access any data with the tight security given by on any Zoho applications.
Developer Platforms:
Build customized solutions for web and mobile. Rest API – This allows integrating with third- party applications and creating workflows that can be easy to get your CRM Data. Software development Kit can be used to create custom widgets and web and mobile solutions for CRM.
These are the Top features of Zoho CRM. Don't miss out on the best applications used to grow your business and making selling easier.