Selling made simpler with Zoho CRM Service in UAE
Before we purchase a product we carefully scrutinize the features and review it. In this article you will find the features that make sales through Zoho CRM Services in UAE is standout. With an overview of the 15 features offered by Zoho you will be able to determine the customer's journey with CRM.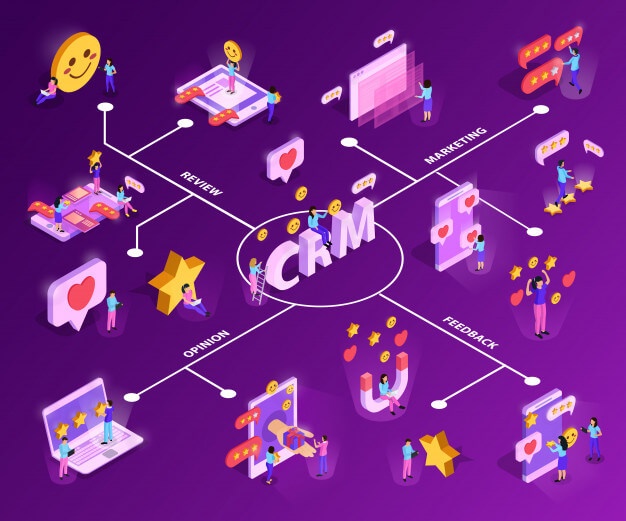 Sales Force Automation
Automate your sales routine, marketing and any functions used for support that takes up valuable work time, doing with will give you time to give more attention on your customers.
Lead Management: Capturing leads, automating lead scoring, identifying leads that will convert, and following up with detailed contact information.
Contact Management: Real-time observations about your customers, connect with them across different platforms, and build strong relationships.
Deal Management: Close more deals in less time, by tracking what stages your deals are currently at. Develop your business in no time.
Workflow Automation: Lesser time to do different jobs. Automate sales routines instantly.
Personal journey:
Zoho Command Center is the ideal solution to provide your customers with a highly personalized brand experience. Knowing where each customer is at a different stage can help you build a meaningful relationship. Use reports to see the detailed execution in different stages of the customer's journey.
Process Management:
Use your best Sales Strategies to build a standardized sales process to lead your company to success. Offline sales processes, setting up rules in CRM, (approve or reject) reviewing made easier in Zoho CRM. Sales Process Builder |Processing Rules |Review Process using these features you can check your sales pipelines at different stages.
One platform, many channels:
Zoho CRM allows you to interact with your customers on different channels. Channels like Email, Telephony, Social media, Customer Portals, Live chat, Webforms, Team collaborations and many more all covered in CRM. CRM help easily filter leads, convert into Contacts and stay in constant touch with them.
Analytics:
Doesn't it excite you to hear terms like data- driven decisions, create templates to see reports, control your sales pipelines there are many more features that the CRM Analytics lets you to make better business decisions. Make altered dashboards like graphs, target meters, KPIs, and channels for your sales.
Sales enablement tools:
Push your sales teams to perform better with better tools to work with. Give access to you authorized personnel to edit or view information this will save a lot of time for your sales team. Features like integration with G-suite and office 365, having calendars special to remind about important meetings and deadlines, going complete mobile with the latest Zoho applications can make it easier for your team.
Performance management:
We all plan for our future so why not predict and plan for the betterment of the company? – With Zoho CRM you can create dashboards that can help your teams to be goal driven. To complete tasks, ongoing and compare performances with past projects, also encouraging by having trophies and badges to have a healthy competition among co-workers.
This is part one of the Features that Zoho CRM has to offer. Stay tuned for more updates on the Best Zoho CRM software in the market.