HR teams on a new level with Zoho People Plus in dubai
Zoho People Plus is a collection of integrations specifically picked out and put together in one suite that will help your HR teams in dubai. Using this suite, each HR team will now have the authority to achieve all their duties and pick up work efficiently. This seamless employee experience includes applications for Talent Acquisition, Talent Management, Core HR, Employee Engagement, Payroll Management and Team Collaboration.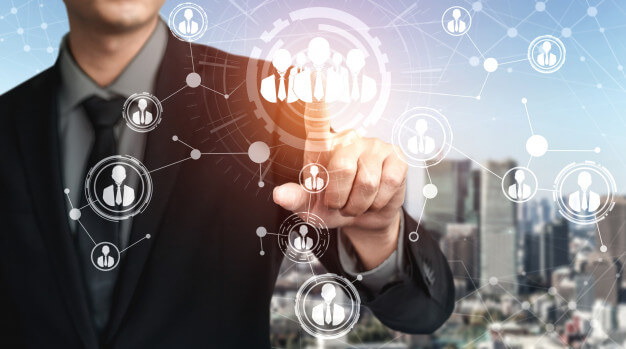 Let us get into a little more detailed explanation as to what this suite can offer.
The suite includes EIGHT applications handpicked for better performance:
PEOPLE
RECRUIT
EXPENSE
CONNECT
CLIQ
SIGN
VAULT
PAYROLL
Zoho People:
In people, you will have an enterprise plan that will also work better to manage time and have an overview of the employee's specifications. This tool will allow you to have detailed information about your employee's Attendance, Time offs, Performance, HR case ticketing and permissions and to know what work is allocated to them.
Zoho Recruit:
The enterprise plan of Zoho Recruit's corporate recruiting software eases the hiring process for corporations and staffing agencies. Design customized job pages and employee referral portals while integrating your HRMS and leading candidates.
Zoho Expense:
This suite consists of the standard plan of the Zoho Expense a GST biddable online expense reporting software specially made for Indian enterprises to automate expense reports, smooth approvals, and make compensations.
The other software included in this Suite is Zoho CONNECT, Zoho CLIQ, and Zoho SIGN where these are used to connect for team collaborations, transferring data, having screen share sessions, audio and video calls. The additional benefit is the e-signature comes in handy for any documents to be sent digitally.
Zoho Vault:
The standard plan of Zoho vault can securely manage all your passwords and autofill them onto websites and other apps. Safeguard your business accounts from any suspicious attacks with just a click.
Zoho Payroll:
Wrapping up with the final Software Zoho Payroll the Premium Plan inclusive in this suite can make onboarding employee fast, effortless payroll processing and administration, and much more to enhance your payroll processing.
Grab this opportunity of being just a few steps away from pushing your company beyond their boundaries and increase productivity with Zoho People plus.