Top 10 Popular Zoho CRM Integrations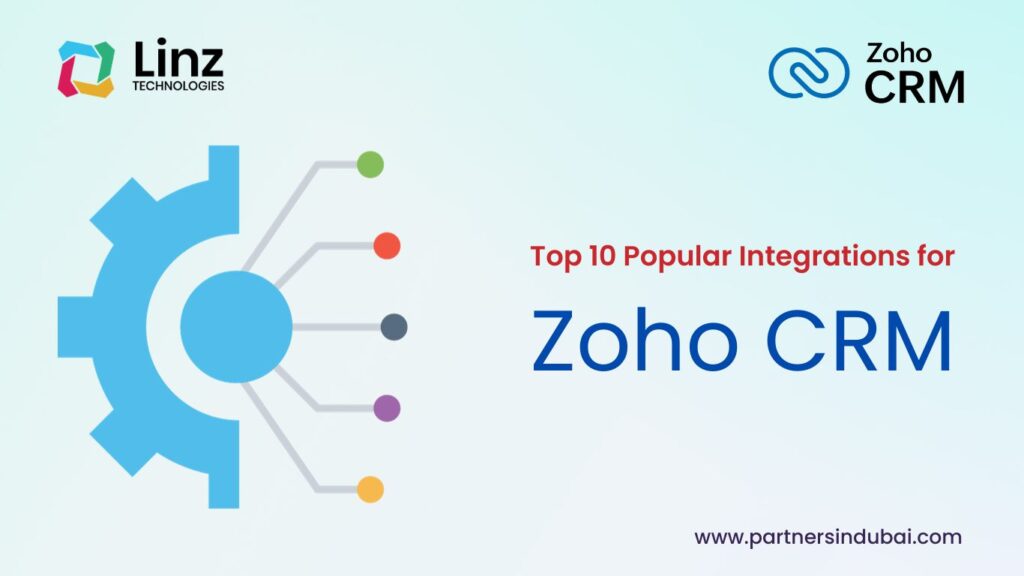 Explore these 10 proven, acclaimed, and favourite integrations designed to elevate your performance, enhance productivity, and increase sales to optimize your outcomes.
Sales & Marketing Integrations
Mailchimp: Syncs with Zoho CRM for advanced email marketing campaigns, allowing users to create targeted email lists based on customer data within Zoho CRM.
HubSpot: Offers a seamless connection between HubSpot's marketing automation and Zoho CRM's sales tracking, enriching lead data for better conversion strategies.
Google Ads: Integrates directly to track the effectiveness of advertising campaigns, showing which ads lead to conversions and sales within Zoho CRM.
Communication Enhancements
Twilio: Enables direct SMS and calling capabilities within Zoho CRM, allowing for improved customer interaction and service directly from the CRM interface.
RingCentral: Combines telephony features with CRM data, providing click-to-call functionality, call logging, and advanced analytics.
Google Workspace: Integrates with Google's suite of productivity tools, including Gmail, Calendar, and Drive, for a streamlined workflow that keeps all communications and documents in sync.
Microsoft Office 365: Connects Zoho CRM with Microsoft's email, calendar, and file management, ensuring seamless data flow between office apps and the CRM system.
QuickBooks: Links accounting information with sales data, offering a unified view of invoices, sales orders, and customer payment histories within Zoho CRM.
Xero: Integrates with Zoho CRM to reconcile sales activities with financial records, streamlining the billing and invoicing process for sales teams.
Zendesk: Creates a bridge between customer support tickets and customer records, enabling support teams to access full customer histories and improving resolution times.
Enhance your customer relationship management with the top Zoho CRM integration. Each of these integrations allows Zoho CRM to extend its functionality into different areas of business operations, creating a more connected and efficient ecosystem for managing customer relationships and driving sales. By integrating with these popular services, businesses can ensure that their teams have the tools they need for effective communication, marketing, productivity, financial management, and customer support.
Looking to integrate your go-to tools with Zoho effortlessly? We've got you covered! Please leave us a message detailing your needs at the link below.
Linz technologies (Zoho Partner in Dubai)